Related Articles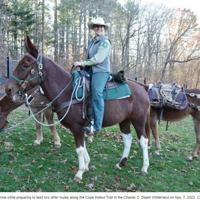 November 22, 2022
November 19, 2022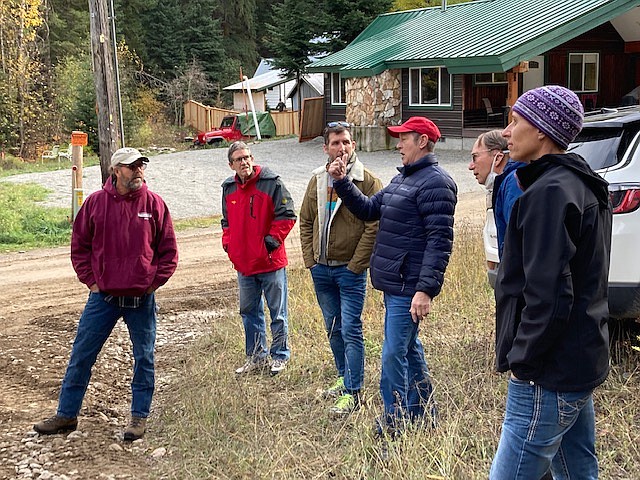 November 16, 2022
It was a great day at the D&L Trailhead in Slatington on Saturday. "The 2nd Annual Gathering at 92" was held to help raise funds for the upkeep of the pavilion just off Main Street beside the Lehigh River.
A basket auction took place as well as a raffle of beautiful prizes. Diggity Dogs & More provided the food.
"This is an abbreviated version of the original 'Gathering' that has been held for 10 years," explained event coordinator Nancy Treskot.
"After it was shut down due to COVID, we decided to continue it and call it 'The Gathering at 92'. 92 is the mile marker along the D&L trail for the park. We have started last year, so this is our second year.
The program was organized by the Northern Lehigh Venture Group, made up of various non-profit organizations in the area.
"The funds we raise keep this (the pavilion) in place," Treskot explained. "We maintain the bathrooms here, the bathrooms on 7th Street and the covered bridge on 7th Street."
Since COVID, Treskot explained that more than 100,000 people use the trail each year, according to electronic counters installed on the trail.
"People in the community, I can't begin to say how very generous they are and how much they value this area," Treskot added. "Many local businesses have come and donated to the trail. We invested approximately $150,000 for the pavilion and toilets.
Entertainment at The Gathering at 92 was provided by Jeni Hackett, joined by Ken Duncan on bass guitar, and Dave Scott provided percussion on several numbers. They were also joined by Susie Queen on the Boomba to a song by Johnny Cash. Dave Scott then joined the rest of his band, "The Groove" later that afternoon.
Event sponsors included Pencor/Blue Ridge Communications, Diggity Dogs & More, Buzzy's Auto Body, AF Boyer, Holiday Hair, The Rotary Club, Keystone, Sule's Collision Center, Kevin E. Hunsicker Funeral Home, Bear Rock Junction, Giant , Redners , Burger King, RT Salon, Nancy's Massage, Joey B's, Skirmish, Lehigh Gorge Railway, Jim Thorpe Adventures, Diamond Fire Co Ladies Auxiliary, Sheila Steir, Michelle Schramel, Irene Smith, David Altrichter, Country View Diner, Sal's Pizza, Thomson's Meat Market and Becky's Drive-in.
For the Christmas season, the park plans to add several illuminated Christmas trees for the first time. The park recently ran power along a section of the park in front of the pavilion and hopes more organizations will use the park for events.
"The Gathering at 92" was held to raise funds for the upkeep of the D&L Trailhead in Slatington. JAMES LOGUE JR./SPECIAL AT THE TIMES NEWS
Jeni Hackett, centre, provides music at The Gathering at 92 in Slatington. JAMES LOGUE JR./SPECIAL AT THE TIMES NEWS